Formaletas, Encofrados, puntales, parales, cerchas, crucetas, camillas, vibradores para concreto, servicios de excavaciones, compresores neumaticos con martillos para demolicion, andamios tubulares, mordazas, formclamps, forclamps, forclamps, canguros, vibroapisonadores, bennittines, bobcat, plumas o minigruas, mezcladores de concreto o hormigoneras, batidoras de concreto, taladros percutores, martillos para demolicion electricos, retroexcavadora, volquetas, entre otros.
Productos Ofrecidos
Se cuenta con mas de 20.000 m2 de formaleta para placas de concreto constituidos por camillas en madera, parales metalicos de todas las diferentes alturas, cerchas metalicas y crucetas metalicas de refuerzo.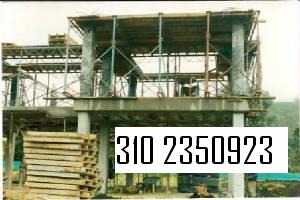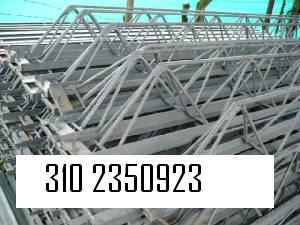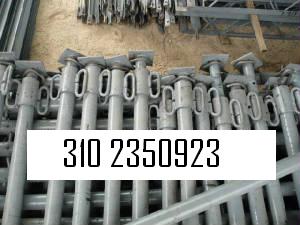 SOME EXAMPLES OF OUR FORMING SYSTEMS FOR CONCRETE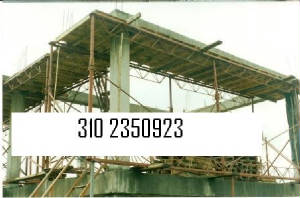 FORMALETA O ENCOFRADO PARA COLUMNAS EN CONCRETO O MUROS EN CONCRETO
FORMING SYSTEM FOR CONCRETE COLUMNS OR CONCRETE WALLS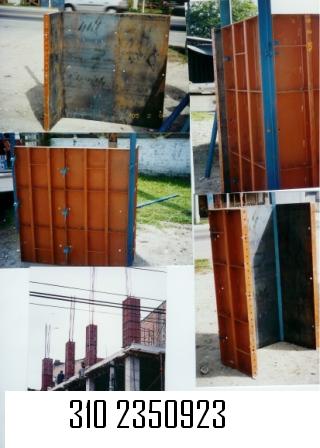 En el laboratorio se hacen ensayos de flexiòn con cargas simètricas, a las cerchas y de compresiòn con cargas axiales a los parales (tambien conocidos como puntales o gatos)
OUR COMPANY MAKES STRICT CONTROLS IN QUALITY STANDARDS SO OUR FORMING SYSTEM FOR CONCRETE ELEMENTS ARE CONTINUOUSLY UNDER LABORATORY TESTS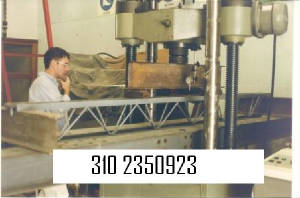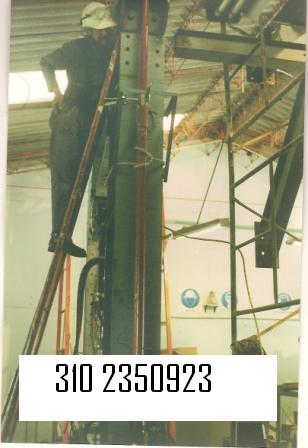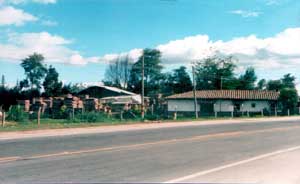 Se cuenta con mas de 40 mezcladoras de concreto, 30 vibroapisonadores canguro, 30 vibradores de concreto, 25 motobombas a gasolina, 15 motobombas sumergibles, 8 martillos electricos de demolicion, 5 rotopercutores de alto impacto, 4 compresores de pintura, 4 equipos de soldadura, 10.000 juegos de mordazas para columnas, 10.000 formclamps para muros, 2.000 secciones de andamio tubular, 10 plumas (minigruas), 10 ranas (vibrocompactadores), 5 bennittines, 5 bobcats (minicargadores).
SOME OF OUR VIBRATION FLOOR CONCRETE
MEZCLADORAS DE CONCRETO (Elèctricas y a Gasolina)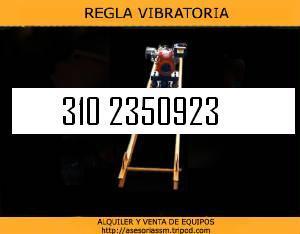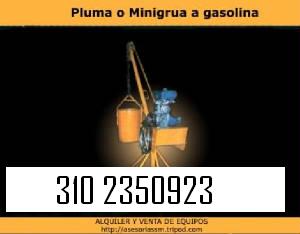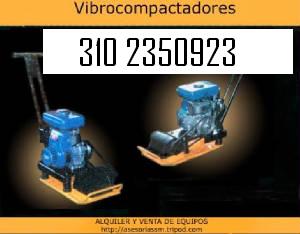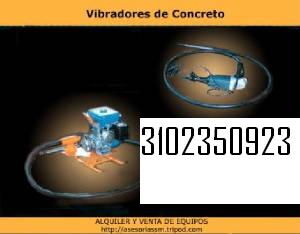 SOME OF OUR COMPACTION RAMMERS
ANOTHER ELEMENTS IN SOME FORMING SYSTEM FOR CONCRETE WALLS
CORTADORAS DE PISO (CONCRETO Y ASFALTO)
RIGID AND FLEXIBLE PAVEMENT FLOOR CUTTING MACHINE
CONTAMOS CON LOS SERVICIOS DE UN BROKER DE TRANSPORTE INTERNACIONAL. POR LO TANTO LOS EQUIPOS PUEDEN SER TRANSPORTADOS A CUALQUIER DESTINO INTERNACIONAL Y TODOS LOS TRAMITES DE IMPORTACION AL PAIS DESTINO Y EXPORTACION DEL PAIS ORIGEN (QUE EN ESTE CASO ES COLOMBIA), SERAN REALIZADOS POR LA EMPRESA ASESORIAS Y SERVICIOS EN CONSTRUCCION SM LTDA, QUEDANDO DE ESTA FORMA NUESTRO CLIENTE EXCLUIDO DE TODOS ESTOS TRAMITES QUE SON ENGORROSOS Y DEMORADOS.
Ademas la carga va completamente asegurada.
WE HAVE A TRANSPORT INTERNATIONAL BROKER TO TRANSLATE ALL THESE EQUIPMENTS ANY COUNTRY AROUND WORLD VISIT OUR BROKER COMPANY:
intlbr